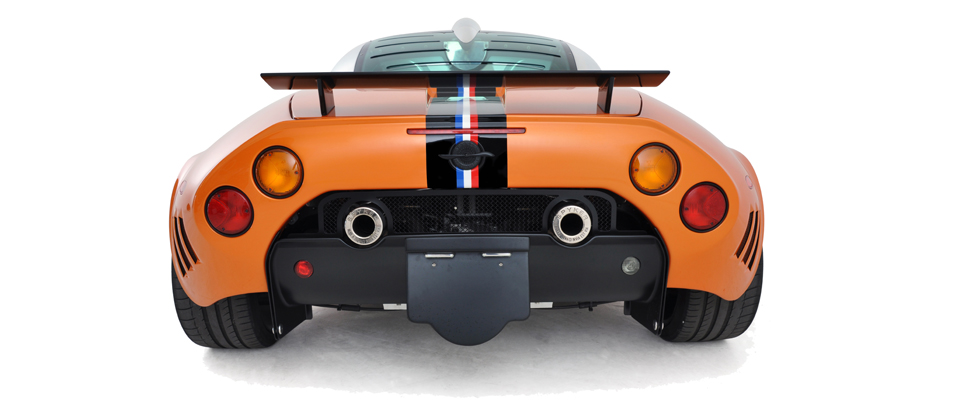 VF500 Spyker
VF-Engineering chose to supercharge the Spyker C8 to improve throttle response and mid-to-top end power with a roots type Magnuson/Eaton TVS 1900 supercharger. Maintaining the the original Spyker quality, smoothness and reliability were the key factors in the VF design. VF have harnessed reliability of Eaton superchargers with their 10 years of supercharging experience and worldwide OEM supply contacts to create the ultimate supercharger system for the ultimate driver's car. The Spyker powerplant is a 4.2 liter V8 motor, typically found in Audi chassis such as the S8 and S4 and VF have 4 years of experience supercharging this engine. Track testing each product has become a standard practice for VF's product design and testing process prior to product release. Each Spyker supercharger system is individually tested and calibrated to the specific car it is fitted to.
All key components are 100% made in California. This system has been fully road tested, documented on multiple race tracks and dyno tuned on the Mustang MD500AWD. The Spyker C8 supercharger kit is setup at 6.0 psi and creates as much, if not more power than similar products running greater levels of boost.
VF chose to mount the Eaton TVS 1900 supercharger with an in-house CNC machined billet aluminum housing containing an air/water heat exchanger. Our approach to the supercharger development is quite unique when it comes to design and production style. With a higher bar set for this project, our engineers chose to use the latest supercharger from Eaton Corporation: Twin Vortices Series TVS 1900. It is a 6th generation 4 lobe roots supercharger that supercedes the older 3 lobe MP90 and MP112. With the ability to rev to higher bearing speeds for longer periods, the TVS 1900 unit can be operated at lower speeds than the older unit and create more boost due to its displacement and higher efficiency. The supercharger is mounted atop the motor and driven off an upgraded Goodyear serpentine belt system and heavy duty active belt tensioner.  The VF supercharger system remains fully OBD2 compliant and is supported by a 1 year unlimited mileage warranty on the product only.
Images
Video
Press
Disclaimer- This product is not compliant with the California Air Resourse Board and not for use on public roads in California. This applies to any aftermarket product that does not display a CARB EO#.